Construction & real estate construction material plywood sheet 4mm cheap waterproof building board price
Seller

Shanxi Qingxu County Beizhu Radiator Co., Ltd.

Min. Order

100 Piece/Pieces

FOB Price

US $10-25 /Piece
Product Description
construction & real estate construction material plywood sheet 4mm cheap waterproof building board plywood board price
Product Overviews
The plywood board price produced by BEIZHU uses imported polypropylene resin as basic material, adding chemical additives toughening, flame resistance, weather resistance and anti-aging, smelt and form new construction material through chemical molecular structure reorganization.
Product Features
construction & real estate construction material plywood sheet 4mm cheap waterproof building board plywood board price
construction & real estate construction material plywood sheet 4mm cheap waterproof building board plywood board price
construction & real estate construction material plywood sheet 4mm cheap waterproof building board plywood board price
1. Light weight, high strength, high hardness, impact resistance, wear resistance.
2. Surface is smooth, bright and clean; Concreting and forming effect is good for plywood sheet 4mm.
3. No absorption of moisture, no deformation, no mildew; Long-term immersion stratification in the water, no bubbles, sheet size stability, especially suitable for underground and damp environment.
4. Good toughness. plywood board price could be used as cambered special-shaped formwork.
5. Acid and alkali resistance, corrosion resistance; plywood board price is very suitable for the engineeringapplication in coastal areas, mine, as well as seawall. plywood sheet 4mm needs not do any preservative treatment both in using and storing the formwork, which do not pollute the concrete surface.
6. The reusable time for plywood sheet 4mm can reach more than 60 times, long service life.
7. Waste products can be recycled and reprocessed, making full use of waste materials. This property can greatly reduce the project cost compared with wooden formwork and bamboo formwork.
8. Environmental protection and energy saving, no pollution. No any poisonous or harmful gas.
9. Demould easily. No need brushing release agent, only tapping, the cheap waterproof building board will fall off. Shorten working hours and speed up the construction schedule efficiently.
10. Easy to process. Sawing, drilling and nailing are all available. plywood board price can be combined vertically and horizontally optionally.
11. Easy to remove. Removing is convenient, quick and safe, and the supporting is also easy to operate, advantageous to the organization construction, effectively improving the construction schedule.
formwork advantages
With increasing environmental awareness and the influence of policy, green construction material is more and more popular.
Beizhu plastic hollow formwork is a successful innovation of construction material and has been accepted by many Asian countries. cheap waterproof building board can reach more than 60 reusable times and have more excellent performance than traditional plywood: green, energy efficient and economical.
Beizhu plywood sheet 4mm has been tested by market and will be a great innovation of construction material.
Product Project
BEIZHU cheap waterproof building board has been accepted and applied in construction in China, India, Australia,Singapore, England and other countries. We have got the positive feedback from our customers. This new construction material cheap waterproof building board will be popular and used widely all over the world.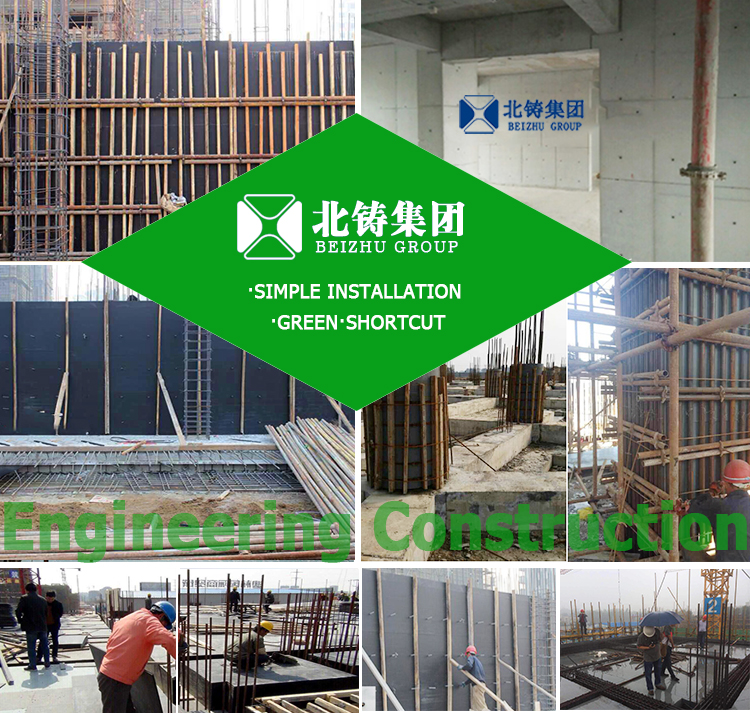 General Operation And Notes Of Instrument For plywood board price :
Method of use as well as wooden formwork, plywood sheet 4mm reinforcement direction with batten direction placed in cross shaped.
No need to smear the mold release agent before using cheap waterproof building board.
When cast-in-place the flat plate, spacing between the keels should be 20 ~ 25 cm, and the spacing between the wall plate and keels hould be 10 ~ 20 cm. BEIZHU plywood board price don't need releasing agent.
The seam-line between plywood sheet 4mm should be taped.
The length of nail should not be too long, generally about 30 ~ 35 mm.
The strength to drive nailsshould be moderate.
When removing the cheap waterproof building board, please start from the small part of one end, the support and the plates should be removed at the same time aiming at preventing the template widespread drops, don't let the corner drop on the ground vertically.
The plywood board price accesses to be mixed used with wood veneer, bamboo veneer and other material plate.
Company Information
BEIZHU GROUP
Beizhu Group was founded in 1988, is located in Taiyuan City,which is one of the largest manufacturers of home heating radiators and concrete formworks. Beizhu's Covering area is about 12000 square meters, with more than 1500 employees.
The product of Beizhu Group has exported to UK, USA, Russia, Ukraine, Kazakhstan, Korea, Singapore, Thailand, Algeria and so on. Now Beizhu has 2 agents in Russian and Kazakhstan.
In 2002 year,Beizhu adopted the Certificate of ISO9001:2008 International Quality Management System. Beizhu Group is a high and new technology enterprise which has it's own R&D department. Beizhu keeps long-term cooperation with all the customers all over the world.
BEIZHU GROUP has 30 years Production Experience specializing in construction materials production and research; Beizhu Group has past the certificate of ISO9001:2008 International Quality System in 2015; With excellent R&D team, Beizhu has more than 80 patents; With advanced equipment, Beizhu can provide good product and service.
Customer Visit
BEIZHU hollow PP formwork is popular with the customers both at home and abroad. It caused wide public concern and enjoyed a good reputation at the Canton Fair. BEIZHU plywood board price has 17 national patents and own intellectual property rights. There are customers and agents in various countries caming to visit our factory.
BEIZHU has agents in Thailand and Singapore for plywood sheet 4mm now.
FAQ
Q: Are you a factory or trading company?
A: Factory of plywood board price.
Q: How can I get the sample?
A:We provide sample free of charge 3-7 work days.
Q: What payment terms do you do?
A: 30% T/T as down payment, the balance paid by T/T before shipment
or 100% irrevocable L/C At sight.
Q: What is your MOQ for plywood sheet 4mm?
A: 500 PCS.
Q: How long is your delivery time?
A: 10-15 work days.
Q: How to pack the product?
A: On pallet and carton or as customers' requirement.
Q: How many quantity can load for one 20/40 container?
A: Depend on the type of cheap waterproof building board.
construction & real estate construction material plywood sheet 4mm cheap waterproof building board plywood board price