Health medical equipment portable syring pump price CLS SP09 for sale
Seller

Shenzhen Cluss Electronic Instrument Co., Ltd.

Min. Order

1 Piece/Pieces portable syring pump price

FOB Price

US $300-600 /Piece
Product Description
Health medical equipment portable syring pump price CLS-SP09 for sale
Syringe Pump CLS-SP09
Advantage and Features:
1. Audible and visual alarm for occlusion, empty, near empty, low battery, end of infusion, syringe loose, wrong setting etc, which gains patents
2. HD LCD Display, high capacity words, friendly user interface, dynamically display working status
3. Compatible with 10ml, 20ml, 30ml, 50ml syringe of any brands
4. Preset Solution Volume to greatly reduce the workload of nurses
5. Three work modes: Rate mode, Time Volume mode, Dosage Weight mode
6. Three levels of occlusion: high, middle and low
7. Purge and Bolus function
8. KVO: KVO (keep-vein-open) automatically opens as infusion is completed
9. Freely Stackable: freely stack one onto another to provide multiple Solutions, which have a wide range of clinical applications.
10. Automatically record the settings for last injection
11. Power Source: AC100-240V, 50/60Hz; Internal Battery, DC12V car charge
12. One-key operation makes setup easy and simple
13. Syringe Plunger Grabble Detector, operable with one hand in a No-Germ Environment
14.Syringe brand can be displayed, furthermore, syringe specification can be written into the pump
15.language: English, Poland, Latvian, Russian etc
Specification:
Injection Speed

50(60)ml Syringe 0.1ml/h---999.9ml/h (0.1ml/h step)

1000ml/h---1500ml/h (1ml/h step)

30ml Syringe 0.1ml/h---900ml/h (0.1ml/h step)

20ml Syringe 0.1ml/h---600ml/h (0.1ml/h step)

10mlsyringe 0.1ml/h---300ml/h (0.1ml/h step)

Rate Accuracy

within±3% (after correct calibration)

Mechanical Accuracy

within±2%

Purge Rate

50(60)ml Syringe: 1500ml/h

30ml Syringe: 900ml/h

20ml Syringe: 600ml/h

10ml Syringe: 300ml/h

Bolus Rate

50(60)ml Syringe: 1200ml/h

30ml Syringe: 720ml/h

20ml Syringe: 480ml/h

10ml Syringe: 240ml/h

Volume Limit

0.1ml---999.9ml (0.1ml step)

Total Injection

0.1ml---9999.9ml (0.1ml step)

Occlusion

High 800mmHg±200mmHg(106.7kPa±26.7kPa)

Medium 500mmHg±100mmHg(66.7kPa±13.3kPa)

Low 300mmHg±100mmHg(40.7kPa±13.3kPa)

Alarms

injection soon finish end of injection occlusion improperly

installation of syringe wrong setting low battery etc

Power source

100V---240V 50/60Hz Internal rechargeable Li battery volume≥1,600mAh 4 hours internal battery backup; DC 12V

KVO Speed

1ml/h

Power Consumption

18VA

Operation Environment

a) Temperature +5---+40degree

b)Humidity 20---90%

c)Atmospheric Pressure 86.0KPa---106.0KPa

Storage

a)Temperature -30---+55degree

b)Humidity ≤95%

c)Atmospheric Pressure 50.10KPa---106.0KPa

Dimension

280mm(L)x 210mm(W)x 130mm(H)

Weight

2.2KG

Syringe

Compatible with any brand

Package

1pc for each Carton, 3.2KG; 35cm (L) × 28cm (W) × 17cm (H)

2pc carton,6.6KG; 40cm (L) × 39cm (W) × 32cm (H)

3pc carton, 10KG; 59cm (L) × 39cm (W) × 32cm (H)
Packaging & Shipping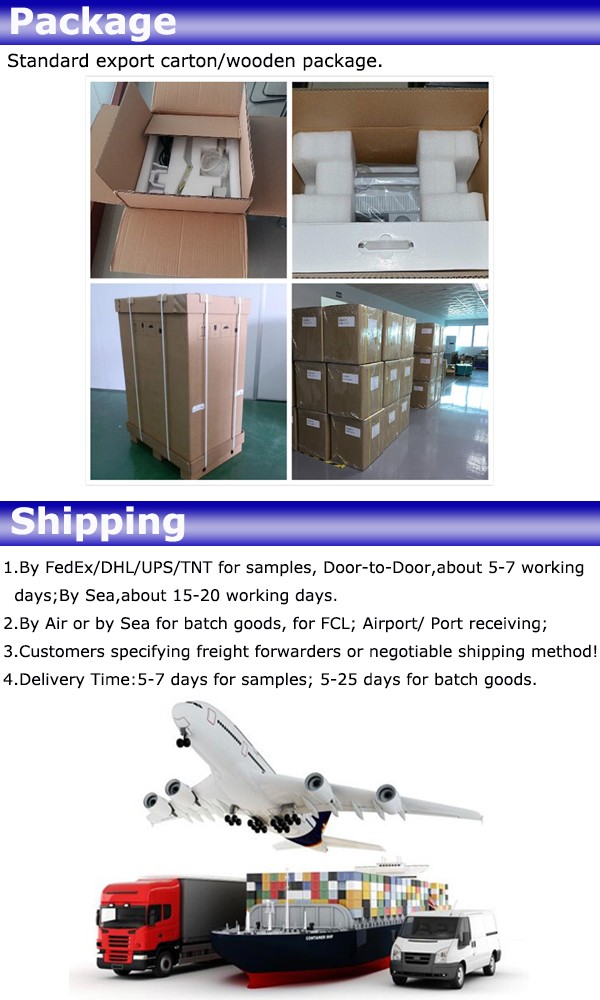 Our Services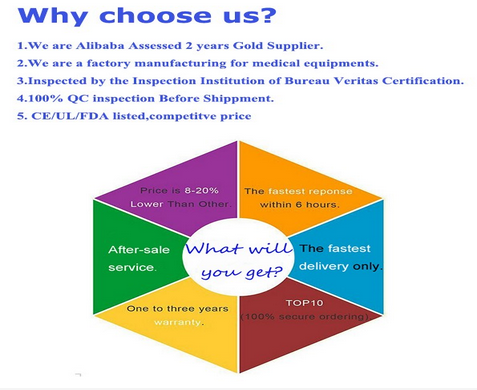 Company Information
established in 2011.
The headquarters located in Shenzhen, China.
It is a leading global supplier of medical equipment and solutions. It is a high-tech
enterprise of importing medical equipment, doing independent research, developing
and producing intelligent medical equipment. The main products are digital ultrasound,
in vitro diagnostics, home health products, life information and support and so forth
in the medical field.
has a top class of research and development team, an excellent sales group
and professional management. is trying to improve the medical condition and
reduce the medical cost for common popularity through a continuous innovation
driven by the medical need and advanced technology.
Welcome to your inquiry !
Contact us