Minerals and metallurgy Silicon Metal/si metal/metal silicon
Seller

Henan Star Metallurgy Material Limited Company

Min. Order

20 Ton/Tons

FOB Price

US $1000-1300 /Ton
Product Description
Product Description
In the steel industry it is used as deoxidizer and alloying agents.and used as a nucleating agent and spheroidizing agent. Especially the nodular cast iron, its mechanical performance at or near the steel mechanical property.Add a certain amount of silicon in cast iron can prevent iron in formation and precipitation of carbides, and promote the graphite spheroidizing, therefore in the nodular iron production, ferrosilicon inoculants is a kind of important separation graphite (help) and spheroidizing agent.
used as a reductant in ferroalloy production. Not only chemical affinity between silicon and oxygen is very big, but also high silicon silicon carbon content is very low. So high silicon ferrosilicon (or siliceous alloy) is a low-carbon ferroalloy ferroalloy industry production more commonly used a reducing agent.

Garde

Composition

Si Content(%)

Impurities(%)

Fe

Al

Ca

P

1501

99.69

0.15

0.15

0.01

≤0.004%

1502

99.68

0.15

0.15

0.02

≤0.004%

1101

99.79

0.1

0.1

0.01

≤0.004%

2202

99.58

0.2

0.2

0.02

≤0.004%

2502

99.48

0.25

0.25

0.02

≤0.004%

3303

99.37

0.3

0.3

0.03

≤0.005%

411

99.4

0.4

0.1

0.1

≤0.005%

421

99.3

0.4

0.2

0.1

-

441

99.1

0.4

0.4

0.1

-

551

98.9

0.5

0.5

0.1

-

553

98.7

0.5

0.5

0.3

-
Packaging & Shipping
Dimensions :
1. LUMP: 10-30mm ; 30-50mm ; 50-100mm or as client's requirement
2.BRIQUETTE: 50*50mm or as client's requirement
3.POWDER: 100mesh, 200mesh, 240mesh, 300mesh, 325mesh or customized
Our factory can make any size as you want.
Package:
(1)25Kg/bag, 1MT/bag (2) according to client's requirements
Delivery time:
Within 15days after receiving the fore pay.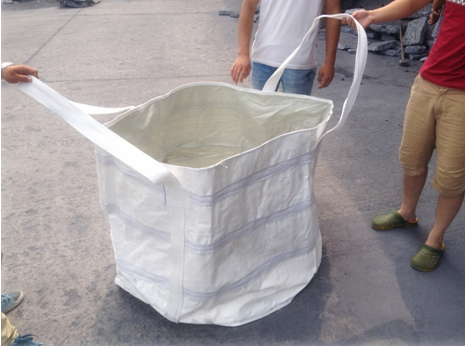 Our Services
1. Professional knowledge, professional solution for you;
2. Flexible form of payment;
3. Professional knowledge, professional solutions for you;
4. High quality production and competitive prices;
5. Reassuring freight--good ton bags and supervising loading.
6. We pay greatly attention to the process of production, and will check the outlooking and detailed request before packing.
Company Information
Henan Star Metallurgy Materials Co., Ltd., founded in 2003, is located in Anyang, Henan Province. Covering 80 square kilometers, our factory owns a complete set of modern production equipment.
We are specialized in ferrosilicon, calcium silicon, cold-rolled rebar equipment with high ductility production and sales.
Relying on the academic advantages of Star Metallurgy Material Institute and advanced stable production progress, we can supply 1,000,000 tons of high-qualified alloy series products annually, such as ferrosilicon, silicon metal, calcium silicon, silicon carbide, metal alloy powder, etc.
We have competitive and big market mainly in Korea, Japan, India, Indonesia, Turkey etc. With the faith of sharing the best quality metallurgy material from China to all over the world, we are aiming establishing long term business relationship with you .
FAQ
1,How to get a sample.
Please contact us or leave a message, we will send the sample and test report as required for free.
2,How to send a inquiry.
Please follow the guide at the top/end or right side of this page.
3,why choose us.
1. We are factory.
We can custom-make all kinds of products as clients' requirements.
And we can get the most available price for you.
2. We have our laboratory.
Our high standard test can insure the product quality.
3. We'd been at this for more than 10 years.
After strict screening and professional training, every salesman is acquainted with expert international trade knowledge and business operation. Having sensory ability of ferro alloys field,they can offer the most professional business assessment and industry dynamic analysis for you.
skype:jason
QQ:2260329649